About Us
Odyssey Beerwerks was founded in 2013 and named for a love of travel and new adventures, and just trekking through this odyssey that we call life. Odyssey is owned and operated by husband-and-wife team Chris and Deana Hill, and supervised by official brewery dog, Nala.
The result of 10 years of love and labor is a full-production brewery that packages six year-round beers and hundreds of seasonal beers of varying styles. Odyssey has won numerous medals and awards, ranging from Gold at the Colorado State Fair to Silver at the Great American Beer Festival to Gold at World Beer Cup, with designs on many more.
We're most proud of our Taproom, where everyone feels comfortable and everyone is welcome. So many friendships have been made here, and even some engagements and marriages have happened here! You'll never be lonely at our place - there's always someone willing to share a pint with you!
---
CHRIS - Chief Beer Peddler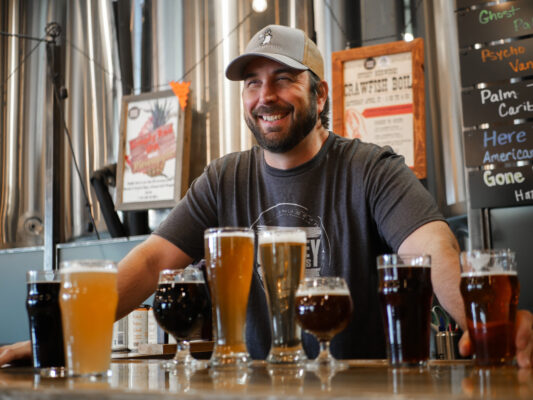 Chris is the Chief Beer Peddler. That's all anyone really knows about Chris's role at Odyssey...
No really, if we had to list everything Chris does here, it would take all day. Let's just say, if there's anything to be done around the brewery, Chris can take care of it.


DEANA - Maven of Miscellany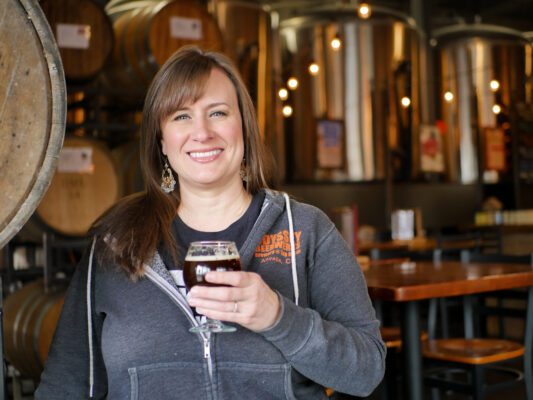 Deana is marketing manager, bookkeeper, social media manager, event wrangler, and a host of other things, which is why she is aptly titled Maven of Miscellany. If you hear someone constantly singing or laughing, or falling down, it's likely her.
JOE - Head Brewer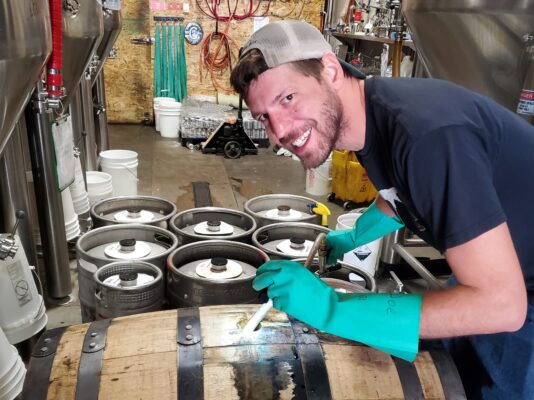 Joe is a 17-year veteran in the craft beer industry who joined Odyssey in late 2020. He's the 6'5" tall guy running the show in the Brewhouse, and has been cranking out amazing new beers as well as updating and improving our flagship line. Joe is a Siebel Institute of Technology graduate whose deepest love is for German styles, but we keep making him brew those beers with Fluffy marshmallow in them...
DAN - Beer Emissary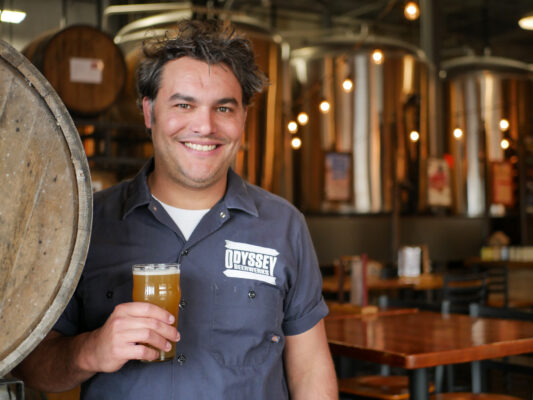 Dan the Man is our Sales Dude Extraordinaire and is the smiling-est guy we know! Part of the Odyssey family for over seven years, Dan is originally from Long Beach, California, but we don't hold that against him. You're likely to see him out and about in the Odyssey van, making the rounds to liquor stores and bars across the Denver Metro. If you see him, be sure to honk at him a lot - he loves that!
REBECCA - Taproom Manager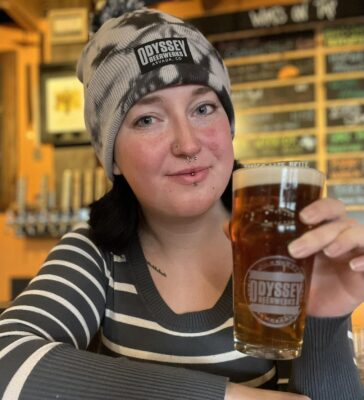 Rebecca's evolution at Odyssey Beerwerks went from Regular to Mug Club Member to Beertender to Taproom Manager! She likes the three Bs: Beer, Board Games, and Bmathematics. In fact, she has her Master's Degree in Applied Mathematics, so yeah, she's kinda smart. When she's not Taproom Managing or Beertending, you can find her checking out other breweries in the Denver area craft beer scene, or engaging in a killer game of chess.
KENT - Brewery Alchemist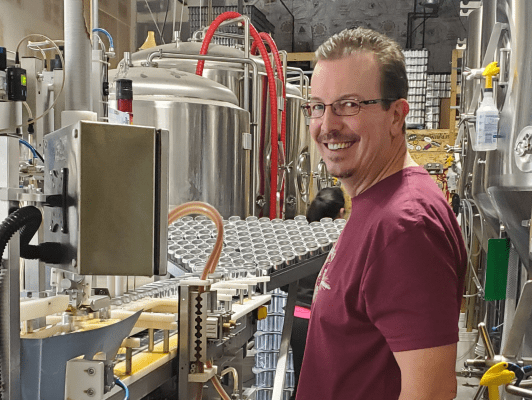 Kent is truly a jack of all trades, with an extensive background in IT, a love of details and process and procedure, and a huge capacity for sarcasm. He can also fix stuff….lots of stuff. Which comes in handy for packaging and cellar work, and about a million other things at the brewery. The definition of an alchemist is "a person who transforms or creates something through a seemingly magical process," and Kent is definitely living up to his title!